Providing
Quality Assured Professional Services
To Support Your Child's Growth & Development
How do we support your child's growth & development?
You don't have to struggle alone, you've got our assistance and help.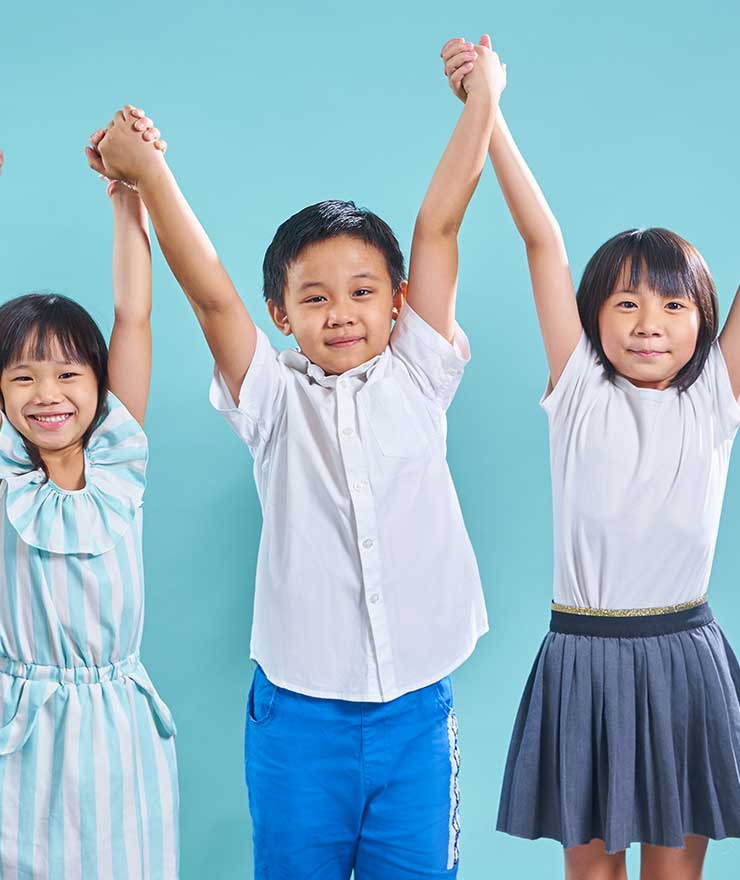 Are you an LSA
Looking for Skills Enhancement?
Do you want to develop your skills in supporting children with individual needs, improve your Functional English for working in schools or centres or build on your IT skills? We can support you on your journey.
Develop your skills
Access a wide range of courses
Imporve your employability (does that sound OK?)
Courses
We Provide Quality Learning Support Assistants
All around the United Arab Emirates, through sustainable practice and under the umbrella of the Global Sustainability Goal 8, we source and develop LSAs in a uniquely tailored way to meet the needs of each individual child.
"Ms Harmeet is a true taskmaster, result oriented Inclusion professional and she knows her work very well. She possesses some really exceptional leadership qualities that makes her a true leader. Although I have not worked directly under her leadership but was connected through another dynamic LSA/Shadow teachers platform/forum launched and spearheaded by inclusion champions Ms Catherine and Ms Harmeet. I still cannot forget how much encouragement, support and motivation I received by joining the forum. I learned so many best practices and practical intervention strategies and ideas after joining the forum in the weekly meetings that this forum/group organises every week. Now, schools are about to start so I am looking forward to more such training and learning webinars. I must say 'Learning never stops here'. I have over 2 years of credible experience working as a LSA in British Curriculum School and I am really excited to learn more in this upcoming academic year. Inclusion is a Big Ocean and I really want to contribute as a most valuable drop into this Ocean. Thanks again Ms Harmeet and Ms Catherine Cheers "
"Working with Ms. Harmeet was a journey of learning for me. I did quite a lot of courses and volunteered in a Special Need Center and worked in a school. But can't get the practical insight as to how and what resources can be used to help the child. The right hand holding by Ms. Harmeet not only gave me knowledge of the resources and tools which can be used but her practical experience of sharing the insights was enhancing my knowledge as well. (Bhavna LSA) "
"I made the decision to follow a different pathway from being a cover teacher to becoming an LSA back in 2018. Miss Kaur has a way of making any task ahead of you like a walk in a park. Knowing I will have her full support and guidance, I ventured into the world of inclusive education. Ms. Kaur has always encouraged all her staff to pursue continuous training and learning to equip themselves with current trends and trajectories of inclusive and special education. Whenever possible we pursued and were given training and she encouraged us to not stop there and be more independent in seeking knowledge and skills. It is with her encouragement that I managed to successfully enroll with University of Birmingham Dubai and completed my PGcert in ISEN."
"Ms. Catherine is one of the main reason why our job feels like less of a job. It's not just because of how great she handles us, but it's also because of the way she shared her passion towards our work. It's a training, but more like awakening for us how important our role is, how every single session we're giving can make a better difference to our students. I am always thankful and forever be grateful for all the programs, skills, and techniques you imparted us. I will surely bring this learning experience wherever I go."
"I feel extremely lucky to have worked with Ms. Catherine in Bloom Charter School - Jabel Hafeet School. She introduced the intervention programs that we could use to help our students cope up from their barriers to learning, such as the Toe by Toe, Primary Movements, and One Step at a Time. Because of her vision and dedication, I also started to have a wider view of how such students have greater potentials."
"The skills, knowlege, and expertise with passion and dedication that you shared, it boast my self confidence to be more enthusiastic as a learning support assistant. It equiped me as a person and my career."
"I am so glad that you were there to support the large community of learning support practitioners in the middle of the pandemic. We needed a strong voice and guidance on how to create the best support under uncertain circumstances. Youíve empowered me with confidence that Iíll carry with me for the rest of my life. You have a passion for the work and it is really refreshing to see. Thank you Catherine! Dr. Sladjana Vasojevic, Disability Specialist or you can write even better Inclusion Specialist"